Why Biden's vaccine goals are likely too modest and good politics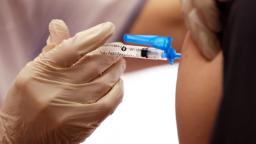 That's generally in line with other polling (such as last week's
CNN/SSRS survey
) that showed that most Americans were displeased with how Donald Trump's administration handled the coronavirus pandemic.
What's the point:
President Joe Biden's administration has come under some criticism for its goal to deliver 100 million doses of the coronavirus vaccine in its first 100 days. Some people believe it is
too modest a goal
. The Biden administration has pushed back on that claim.
A look at the statistics reveal that it may very well be too modest, but it's likely good politics.
It's a true statement, but I must admit that it feels like it doesn't encapsulate all the facts. You can't just look at the entirety of the Trump run to determine whether Biden's setting a low goal.
We've done a better job of administering the doses we have than we used to. We used to only administer less than a third of the doses distributed. Only once before January 12 had we administered more than 33%. It's been above that every day since. In fact, it's been greater than 45% each of the last four days reported.
This is before the Biden administration has had any real opportunity to change anything from the Trump administration.
Of course, the past isn't always prologue. We could run out of vaccines, but that doesn't seem likely at this point.
The bottom line is that it's very easy to see how the Biden administration hits 100 million doses in 100 days. We're basically already doing it, and we should have the doses available to keep doing it.
Indeed, America may end up doing considerably better than 100 million doses in 100 days.
Now, it's possible that things go awry in vaccine production or distribution. That's why it's usually best to keep expectations low.
Biden's team, if anything, wants to do the exact opposite of what Trump did. They don't want to set a bar that can easily prove impossible to beat. They want a bar that can be met and can potentially be exceeded.
In other words, they may end up under-promising and over-delivering.
Usually, voters reward politicians who do what Biden's team could do. They clearly punished Trump for the opposite.
If we don't, there could be a heavy political price to pay.