US life expectancy drops in the pandemic, AstraZeneca's contract with the UK. What to know about Covid-19 for Thursday.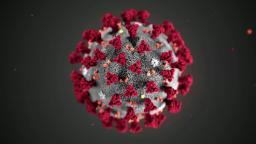 The life expectancy for the entire US population fell to 77.8 years, similar to what it was in 2006,
Deidre McPhillips reports
. Life-expectancy disparities between Black people and White people had been shrinking in recent years, but today's data reveals a widening of racial and ethnic inequities. Compared to 2019, life expectancy for non-Hispanic Black people in the US fell about three times what it did for non-Hispanic White people, by 2.7 years. It fell by twice as much for Hispanic people, by 1.9 years.
The pandemic has taken a massive toll on the US population. About 490,000 people have lost their lives to the disease, and the CDC estimates excess deaths in 2020 to be even higher. "A year of life expectancy lost doesn't really give you a true sense of how serious this has been. Millions of life years were actually lost," Eileen Crimmins, a professor at the University of Southern California who has researched changes in mortality, told CNN. "Covid is on track to cause more deaths than cancer or heart disease, and that's important."
It comes as health officials warn of new coronavirus variants dangerously accelerating the pandemic in the US. During a White House briefing on Wednesday, CDC Director Dr. Rochelle Walensky said it's "more important than ever for us to do everything we can to decrease the spread."
There are powerful tools against this,
Dr. Anthony Fauci told CNN
the same day. "The two ways that we can counter that is one, continue to do the kinds of public health interventions that we talk about all the time," he said. That includes the universal wearing of masks, social distancing, staying away from crowded areas and regular hand washing.
"But also, as the weeks and months go by, as you vaccinate more and more people, you have a vaccine that works against this variant," Fauci added. "So if we roll out the vaccine … and get as many people vaccinated as quickly as we possibly can while we maintain the public health measures, we should be in good stead."
YOU ASKED. WE ANSWERED
Q: Are face masks standardized?
A: Americans may soon be able to choose between two clearly labeled levels of face mask protection while browsing store shelves.
The new national mask standard outlines minimum fit, design, performance and testing requirements for face masks and would require user instructions, package labeling and a permanent tag on the product.
If a mask has ASTM labeling, it means that it meets testing and quality requirements outlined by ASTM. The standard has been created to evaluate only consumer masks. These new standards do not apply to medical masks and respirators used in healthcare settings.
WHAT'S IMPORTANT TODAY
AstraZeneca's contract with UK "essentially the same" as EU's
EU leaders and AstraZeneca engaged in a public war of words in late January after the company advised the 27-country union that it would deliver tens of millions fewer doses than agreed by the end of March. At the same time, it appeared to be making good on its deliveries to the UK, heightening tensions between Westminster and Brussels.
AstraZeneca CEO Pascal Soriot told Italy's La Repubblica that its agreement with the EU was "not a contractual commitment," adding that his company agreed to supply the UK before other markets. But a comparison between the EU's and the UK's redacted contracts show the European contract was signed the day before the UK's official contract. The UK contract also confirmed the UK could receive vaccines manufactured in the EU, another point of contention between Brussels and AstraZeneca during their spat.
Brazil will vaccinate an entire city's adult population to test the effect on infection rates
Lab studies suggest Pfizer, Moderna vaccines can protect against coronavirus variants
A report published in the New England Journal of Medicine suggests that Pfizer-BioNTech's Covid-19 vaccine can protect people against concerning new coronavirus variants, including one first seen in South Africa called B.1.351.
Separately, a team at the National Institutes of Health and Moderna published a letter in the same journal outlining findings from an experiment they reported last month. They also reported a reduction in the antibody response to viruses genetically engineered to look like the B.1.351 variant — but not enough of a reduction to make the vaccine work any less.
ON OUR RADAR
TOP TIP
Google Maps can already tell you which train to take or map out an optimal driving route. Now, it's simplifying travel even more by letting users pay for parking or public transportation right from their phones.
TODAY'S PODCAST
"There might be some aspect whereby the people for whom we have the least empathy are the people who we're tolerating dying a little more." — Azim Shariff, associate professor at the department of psychology in the University of British Columbia