Opinion: It's time to end the nation's failed war on marijuana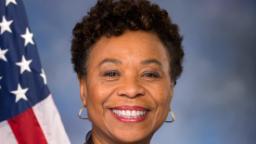 Cannabis reform is a critical and urgent matter of racial justice. The continued enforcement of cannabis prohibition laws results in over
600,000 arrests annually
, according to 2017 FBI crime statistics, and Black people are almost
four times more likely
to be arrested for cannabis possession than their White counterparts, despite equal rates of use across populations, per the ACLU.
What's more, people of color are historically targeted by selective enforcement and discriminatory sentencing practices. Black men receive federal drug sentences that are
19% longer
than sentences imposed for White men, while Latinos are nearly
6.5 times more likely
to receive a federal sentence for cannabis possession than non-Hispanic White people.
This means that, in the middle of a pandemic, thousands of people of color are currently stuck in crowded, unsafe prisons for minor drug offenses that are now legal and profitable in many places around the country. 
This is inhumane and should be enough to put an end to the prohibition of cannabis. We must restore the lives of those hurt by these policies of the past. We should expunge records for minor cannabis offenses, giving former offenders an opportunity to regain the same privileges they had before their encounter with the criminal justice system. We must reinvest in these communities by providing them access to the thriving cannabis industry.   
We've heard the argument that the country isn't ready for this type of change, but the success of state ballot measures in 2020 shows otherwise. 
Congress can no longer ignore our duty to repair the harmful legacy of cannabis prohibition. This week, we have an opportunity to correct course. It's time to pass the MORE Act and end the failed war on drugs.