Latest Covid-19 vaccine and world news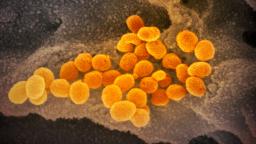 Peru began distributing China's Sinopharm vaccine on Tuesday morning, with frontline health care workers taking priority during the first phase of the rollout.
The country has taken part in the Sinopharm vaccine's clinical trials since last year and becomes the first Latin American country to roll out the Chinese vaccine.
A group of doctors at Lima's Arzobispo Loayza Hospital were the first to receive the vaccine on Tuesday morning, state news agency Andina reported.
President Francisco Sagasti is expected to be vaccinated later on Tuesday.
On Sunday, Peru received its first shipment of 300,000 doses of China's Sinopharm coronavirus vaccine, and expects to receive the remaining 700,000 doses on February 14. The armed forces will be in charge of the vaccine's distribution across the country.
On Monday, Foreign Affairs Minister, Elizabeth Astete, announced her government has reached an agreement with Pfizer for the supply of 20 million doses of their vaccine, state news agency Andina reported.
Astete told a Congress Committee that 250,000 doses will arrive in March and at least 300,000 in April, Andina reported.
"We were assured that Peru will have received a minimum of 5,750,000 vaccines by July 1, and the supply will increase significantly to 20 million since then," Astete said. 
Astete also told lawmakers her government has signed an agreement to receive 6.6 million doses from Pfizer and AstraZeneca via the Covax programme to vaccinate 20% of the population.
President Sagasti, who took office in November, has faced criticism for the delay in reaching a supply agreements for the vaccine.
Peru currently has 1,186,698 confirmed cases of coronavirus and has recorded 42,308 deaths, according to data from Johns Hopkins University (JHU).
The country has been reporting more than 6,000 cases a day, an increase over the 2,000 cases a day in early January, while it is also facing a shortage of intensive care unit (ICU) beds and oxygen during this new wave of the pandemic.
Peru has the fifth highest Covid-19 case count in Latin America, after Brazil, Colombia, Argentina and Mexico according to JHU data.