Here's why publishers, lawmakers, and tech execs are all monitoring Facebook's Australian blockade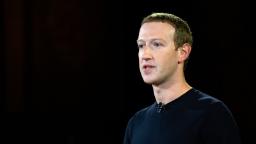 The eyes of the news industry are trained on Australia right now. What's happening in the country, regarding proposed regulation to force Big Tech to pay news publishers, will have ramifications all around the world. I spoke with execs on both sides of this issue on Wednesday, and they are all in agreement about that: In the words of one source, regulators in other countries "all want to cut and paste" Australia's proposed News Media Bargaining Code.
"We are expecting a big push in the US in the new Congress," David Chavern, the head of a trade group for newspapers,
tweeted
Wednesday.
So what is this all about? If you haven't been following along, here's the story in a few sentences: Large publishers, led by Rupert Murdoch's News Corp, have been pushing to get paid by Google and Facebook, since the tech platforms profit by running ads alongside links to news content. The tech companies have been objecting, saying this payment plan would break how the web works, but they've come up with alternatives to compensate some news producers. Some of their allies have likened it to a shakedown. The NYT's Damien Cave has a
recap from Sydney here
. Now to Wednesday's developments:
Google, on the other hand…
>> Note what News Corp chief Robert Thomson said earlier this month: "New terms of trade will be introduced" in Australia "but that debate now extends across the globe. There is not a single serious digital regulator anywhere in the world who is not examining the opacity of algorithms, the integrity of personal data, the social value of professional journalism, and the dysfunctional digital ad market…"
Will the FB blockade be temporary?
A profound reminder of FB's power
Donie O'Sullivan writes: "Specifics of this case aside…. this is a reminder of the huge role Facebook plays in our lives and in our discourse. From staying in touch with friends, to where we get news, to where the seeds of an insurrection can be sowed. Given its size, influence, and importance, we are going to see the company at the center of more and more existential and fundamental debates about how we communicate and how we are informed and misinformed in the 21st century…"